Self Fitting
Self-fitting aids allow people with mild to moderate hearing loss to purchase and fit their hearing aids themselves without the need for a visit to a hearing healthcare professional.
What is self-fitting?
Self-fitting has revolutionized the field of hearing aid technology. Patients with mild to severe hearing loss can now adjust their own hearing aids without visiting an audiologist for finer adjustments. Our goal with EQFY is to make this technology accessible to everyone. This is why EQFY is affordable and get the same features which you see on high-end self-fitting hearing aids.
According to the U.S. Food and Drug Administration (FDA), a self-fitting hearing aid is: "A wearable sound amplifying device that is intended to compensate for impaired hearing and incorporates technology, including software, that allows users to program their hearing aids. This technology integrates user input with a self-fitting strategy and enables users to independently derive and customize their hearing aid fitting and settings."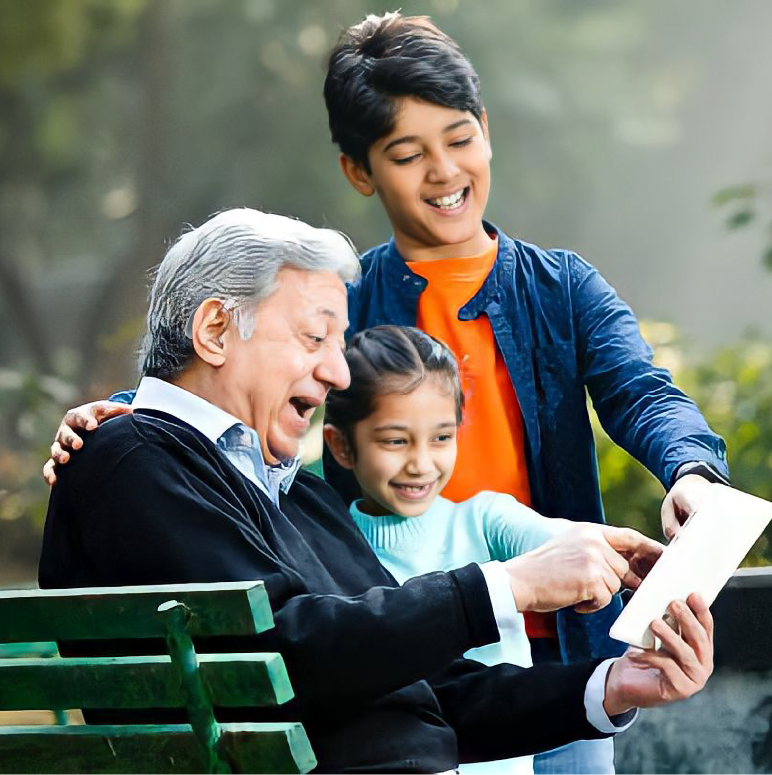 Say hello to a smart way of hearing.
User-Friendly Design
EQFY has a user-friendly design with minimal buttons, making it simple for anyone to set up and use, eliminating any potential confusion.
Simple App Interface 
You don't need to be a tech expert to use the Ekart hearing app. The simple layout of the app allows users of all ages to easily adjust settings to customize their hearing experience.
Clear Instructions 
The EQFY app uses symbols and simple English language for quick understanding and personalization of hearing aid settings. It also comes with a troubleshooting guide that makes solving issues as simple as A-B-C.
Fewer visits to an audiologist
As a new age self-fitting hearing aid, EQFY allows you to make fine adjustments on spot without paying a visit to an audiologist. The earKART app is designed to bring convenience and freedom at your finger tips. (For any major change in programming, we suggest you visit an audiologist)
Perform baseline audiometry from the convenience of your home.
EQFY's app allows you to perform baseline audiometry at home for mild to severe hearing loss, without needing to visit a clinic. By listening to a series of tones and words in a quiet environment, one can determine the level of hearing loss change and customize the EQFY for the best hearing outcomes.
Easy way to Fit Hearing Aids